All Raspberry Pi models are equipped with a CSI standard connector allowing you to connect an external camera in addition to a USB camera. CSI cameras are compatible with all generations of Raspberry Pi!
Comparison table of cameras for Raspberry Pi (all generation)
Cameras equipped with a CSI ribbon are compatible with all Raspberry Pi models regardless of the generation!
Here is a summary table of the main technical characteristics of the cameras available for the Raspberry Pi
Feature

5MP

economic

8MP

V2

8MP Night Vision

v2.1 NoIR *

5MP NoIR + IR LED

HQ Camera 12,3MP

Sensor

OmniVision OV5647
CMOS

CMOS

CMOS

Resolution (pixels)

2592 x 1944

3280 x 2464

3280 × 2464

2592 x 1944

Sensor size

1/4 "

1/4 "

1/4 "

1/4 "

1 / 2.3

Other characteristics

1/4 ″ screw tripod mount

Integrated IR filter

Pixel size 1.55 μm × 1.55 μm

Optical

Focal length

3,04mm

Field of view

73.8 °

Opening (F)

2.0

Supported video formats

1080p30, 720p60, 640x480p90

1080p30, 720p60, 640x480p90

Dimensions

25mm x 24mm x 9mm

Note

No infrared filter for more sensitivity with very low lighting (be careful, this is not night vision!)

Compatible model equipped with LED night lighting

Examples of uses

Initiation

Webcam

Robotics

Scientific observations

Robotics

Image analysis

Video surveillance

Optical microscope

Image analysis

Machine Learning / IA

Telescope
(*) No Infra-Red. The camera is not equipped with an infrared filter allowing filming in low light.
Economical 5MP cameras
Affordable 5MP cameras to get started without breaking the bank. Compatible models are usually equipped with an OmniVision OV5647 CMOS sensor  with a resolution of 5MP which provides still images of 2560 × 1920 pixels and video feeds up to 1080p30 . The quality is lower than the official camera (v2) but sufficient in most applications: image at regular time intervals (time-lapse to observe the growth of plants for example), microscope, landscape, video surveillance …
€29.51
€32.46
in stock
5 used from €25.49
as of 16 August 2022 3 h 02 min
8MP v2 cameras
8MP high resolution camera allowing to shoot up to 1080p. Version 2.1 is not equipped with an infrared filter, which allows you to shoot in low light.
Read this comparison to find out more
€32.22
in stock
5 new from €32.75
1 used from €25.97
as of 16 August 2022 3 h 02 min
€32.68
€34.39
in stock
6 new from €33.22
as of 16 August 2022 3 h 02 min
8MP night vision camera without NoIR infrared filter (v2.1)
Version 2.1 Night Vision is equipped with a Sony IMX219 CMOS sensor  with a resolution of 8MP allowing to obtain still images of 3280 × 2464 pixels and a video stream up to 1080p30 . It also supports 720p60 and 640x480p90 video  streams. The Night Vision version, also called NoIR, makes it possible to obtain pictures or a video stream even with very low light. Be careful, however, this is not a night vision camera. Additional LED lighting is necessary to obtain an image at night. 
Read this comparison to find out more
5MP models compatible with LED lighting for the night
An economical Asian version equipped with a 5MP CMOS sensor and LED lighting allowing you to shoot at night.
Replacement Infrared LED (850nm) for CSI NoIR camera compatible Raspberry Pi 3 and Raspberry Pi Zero (v1.3+). The lighting draws its power (5V) from the CSI connector of the Raspberry Pi. Choose a power supply of at least 3000mA (3A) to operate the lighting properly. A photo-resistance next to the LED automatically switches on the LED when the brightness drops (no sensitivity adjustment is available).
Attention, the LED lighting is not compatible with the official camera. Use only with compatible cameras.

€22.62
in stock
as of 16 August 2022 3 h 02 min
12.3MP HQ C-Mount Camera for Raspberry Pi
The HQ camera is the best performing camera that currently exists for the Raspberry Pi.
4K lens for 12MP C-mount camera
A selection of high resolution 4K C-mount lenses for the HQ camera.
Please note, to fully exploit the resolution of the Sony IMX477 sensor, it is preferable to buy a 4K lens. Glass and manufacturing methods ensure image quality and the absence of optical defects. This is especially important for image analysis or machine learning applications.
[/ wpsm_box]
€15.52
in stock
2 new from €15.77
as of 16 August 2022 3 h 02 min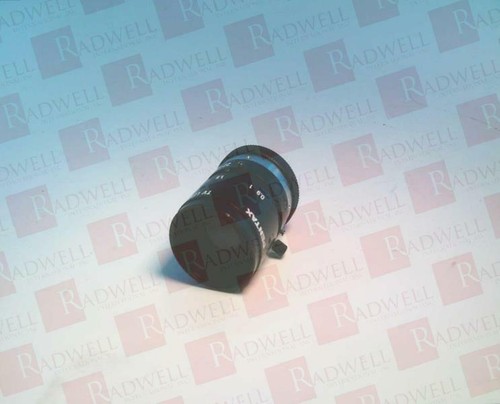 Other models 10MP 8mm , 12mm , 16mm , 25mm , 35mm , 50mm
Extension tube (extension tube) for C-mount lens
Extension tubes allow you to change the focal length and convert a fixed focal length lens to macro. Ideal for transforming the Raspberry Pi into a very high magnification magnifying glass and even a supplemental microscope!
€6.88
in stock
3 new from €5.99
as of 16 August 2022 3 h 02 min
HQ Camera Tripod
The HQ camera comes with a photo adapter for 1/4 " screws (equivalent to M8) compatible with most tripods.
Aluminum support (stand) for microscope or magnifying glass
This aluminum support (stand) will allow you to make your own microscope or magnifying glass for your electronic crafts
15 pin ribbons for full length CSI cameras
The cameras come with a 10cm 15 pin ribbon. It is possible to purchase separate tape of longer length for specific assemblies or in case of deterioration.
€3.93
in stock
as of 16 August 2022 3 h 02 min
€4.43
in stock
as of 16 August 2022 3 h 02 min
Ribbon suitable for the narrow CSI connector of the Raspberry Pi Zero WH (v1.3)
The Raspberry Pi Zero v1.3 Model W or WH CSI connector is slightly narrower. A dedicated ribbon must be purchased to be able to use CSI cameras.
€5.20
in stock
as of 16 August 2022 3 h 02 min
Summary table of resolutions
A table to find your way between the designations in Mega Pixels and the resolution in Pixels.
| MP | Video equivalent | Width | Height | Total Pixels |
| --- | --- | --- | --- | --- |
| 1MP | 720p | 1280 | 720 | 921,600 |
| QVGA | 960P | 1280 | 960 | 1,228,800 |
| 1.3MP | | 1280 | 1024 | 1 310 720 |
| 2MP | 1080P | 1920 | 1080 | 2,073,600 |
| 2.3MP | | 1920 | 1200 | 2,304,000 |
| 3MP | | 2048 | 1536 | 3,145,728 |
| 5MP | | 2560 | 1920 | 4 915 200 |
| 6MP | | 3032 | 2008 | 6 088 256 |
| 8MP | | 3264 | 2448 | 7 990 272 |
| | 4K | 3 996 | 2 160 | 8 631 360 |